Elfen Lied Timeline - 0-5 ALB
Comments

0
291pages on
this wiki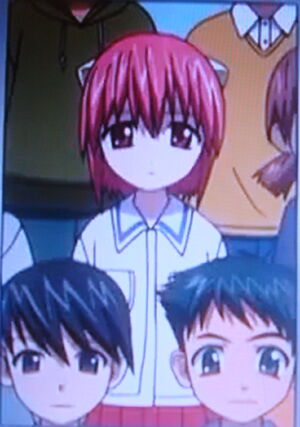 A pure-breed Diclonius is born to a woman with a mitochondria-level mutation in her ovum. Possible birth of Kanae, according to an account given by Kouta.
The infant girl, Kaede, is abandoned in a forest by her father. Upon hearing the news of her abandonment, her mother starts an unrelenting quest to find her daughter again. The infant is taken in by the local Child Welfare Agency, an orphanage maintained in that area.
Professor Kakuzawa and Kurama graduate, work in the field of biology, and do work at Kamakura University.
Bando rises within the ranks of the Special Assault Team.
Aiko Takada's mother leaves her husband and daughter to pursue an art career in Europe. Her husband grows bitter and viciously starts abusing Aiko.
The child, Kaede, becomes a frequent target of bullying and cruel comments, to the point that she emotionally shuts herself down. This does not stop some other people from trying to get a rise out of her. She is also treated dismissively and with contempt by the orphanage teachers and staff members. She is seen with her horns in a class photo.
Presumably, early childhood meetings between Kouta and Yuka take place about this time.
Unknown fates of Kouta and Kanae's mother, Yuka's father, and Mayu's biological father take place.